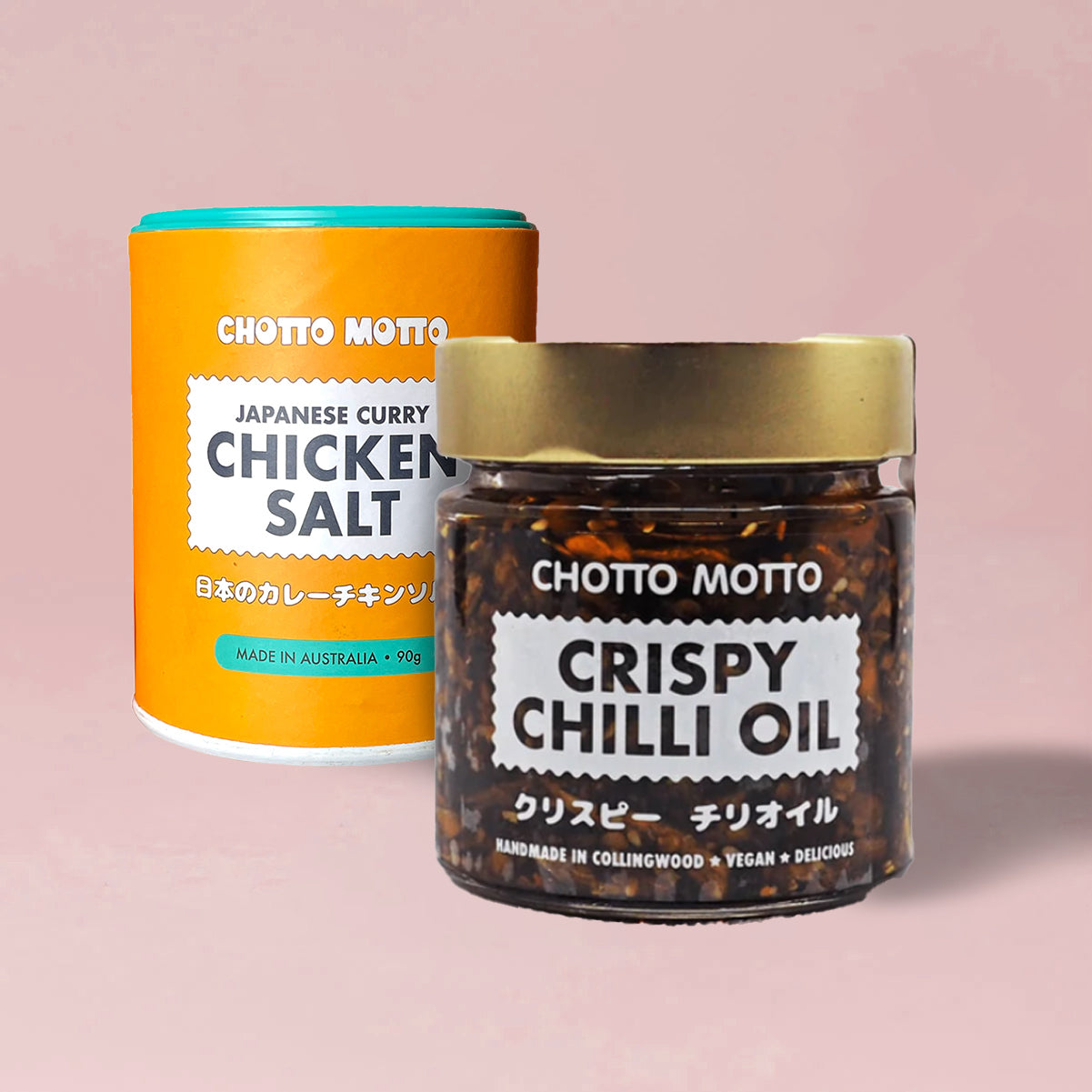 Chilli & Salt Set
Our two most popular products available in one convenient set!
Each set contains:
1 x Crispy Chili Oil - 200g
1 x Japanese Curry Chicken Salt - 90g
Crispy Chilli Oil
Our world famous Crispy Chilli Oil is an instant way to add a punch of flavour, texture & subtle spice to any dish.
Chili, crunchy garlic, shallots and more are cooked down in a blend of sesame and vegtable oil to develop a rich flavour.
A perfect accompaniment to breakfast eggs, noodles, pizza or even vanilla ice cream.